In an age where data is the new gold, understanding its intricate nuances becomes pivotal for users and businesses alike. The internet is abound with conversations around data privacy, breaches, and ethical considerations.
Central to these conversations is the differentiation between first, second, and third-party data. Today, let's embark on an insightful journey about what first-party data rights entail, especially in the context of our groundbreaking collaboration with Meta.
Unraveling the Data Puzzle
To truly grasp the implications of our partnership with Meta, it's essential to dissect the data categories:
First-Party Data: Directly sourced from users, this data is the purest. Whether it's registration details or preferences on a site, this is firsthand information.
Second-Party Data: This is the first-party data that's directly sold or exchanged between two entities, preserving its authenticity but changing its ownership.
Third-Party Data: Accumulated by entities without any firsthand relationship with the users, this data type is often aggregated and might be less precise due to its multiple sources.
Meta & DNA for Instagram: A Partnership Carving the Future
Meta, with its expansive reach spanning platforms like Facebook and Instagram, is a behemoth in the digital realm. It's a reservoir of firsthand user data. What does our collaboration signify?
Unbridled Access to Authentic Data: DNA for Instagram taps into raw, unadulterated data straight from the fountainhead. It's like getting insights from a crystal-clear stream before it merges with the river.
Sharpshooting Targeting: Precision is paramount in advertising. Access to first-party data amplifies the accuracy, ensuring ads reach their intended audience with laser-focused precision.
A Bastion of User Privacy: A direct partnership with Meta fortifies data privacy. With fewer channels to pass through, the integrity of data remains unblemished.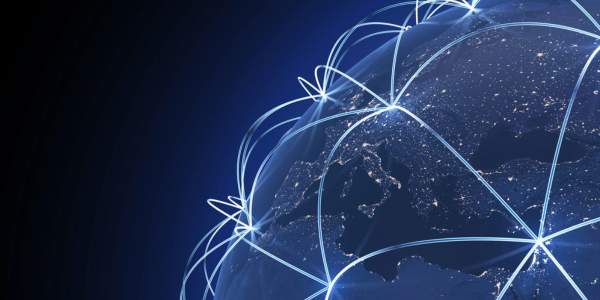 Advertisers: At The Helm of a Paradigm Shift
The ramifications of this partnership for advertisers are monumental:
Campaigns that Hit Bullseye: Reduced scatter, maximized impact. Advertisers can craft campaigns that resonate, leading to enriched user engagement and elevated conversion rates.
Decision-making Backed by Authentic Insights: Imagine making strategic decisions based on a treasure trove of genuine user interactions. That's the power advertisers wield with this collaboration.
A Badge of Trust: Direct association with Meta imparts a degree of credibility that's unparalleled. It's an assurance that the underlying data is pure and unadulterated.
Creators & Users: In an Ecosystem Tailored for Them
The implications aren't just confined to advertisers:
Handpicked Collaborations for Creators: Brands that align with a creator's ethos, leading to content that's both genuine and impactful.
User Data Sanctity Upheld: The direct handling of data ensures users that there's no dilution or breaches as it meanders through third parties.
An Experience Curated for the User: First-party insights pave the way for personalization, curating an Instagram experience that mirrors user preferences.
A Renewed Commitment in the Age of Data
Harnessing the prowess of first-party data necessitates a heightened responsibility. Our charter is:
Transparent Operations: We vouch to keep users informed. Their data's usage won't be shrouded in mystery.
Elevated Privacy Standards: Safeguarding user data isn't just an obligation; it's our ethos. Ensuring its ethical use is our unwavering commitment.
Forge Ahead with Collaborative Zeal: Our alliance with Meta sets a precedent. We're on the lookout for more partnerships to bolster our platform's offerings.
In Retrospect
As we stand at the confluence of data-driven innovation, DNA for Instagram is committed to leading the charge, ensuring advertisers, creators, and users derive unmatched value. Our collaboration with Meta isn't just a partnership; it's a testament to our dedication to harnessing authentic data for a brighter, more personalized digital future.