In today's saturated digital advertising ecosystem, ensuring your brand voice is heard loud and clear has never been more challenging. Enter DNA for Instagram—a pioneering platform poised to revolutionize content amplification. Let's delve into how it's changing the game for both advertisers and creators.
Understanding the Shift in Digital Marketing
Traditional influencer partnerships can be tedious, and their ROI ambiguous. Advertisers often grapple with:
Finding the right influencer fit.
Negotiating partnership terms.
Measuring campaign effectiveness.
With DNA for Instagram, these pain points are addressed head-on.
Hyper-Targeted Amplification
Why scatter your message when you can hone in on the exact audience you desire?
Precision Targeting: DNA for Instagram offers hyper-targeted campaign audiences, allowing brands to reach niche segments effectively.
Campaign Customization: Choose between amplification or impression campaigns to align with specific marketing objectives.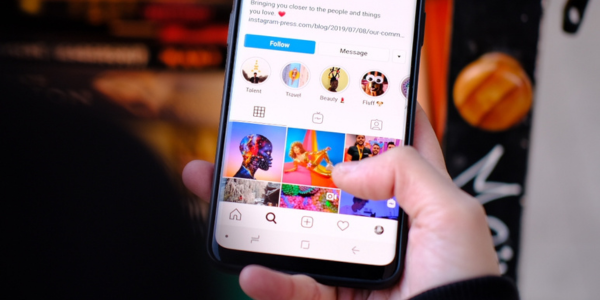 Empowering Every Creator
The era of prioritizing only mega-influencers is waning. The true power lies in micro-creators—those genuine voices resonating with dedicated follower bases.
Monetize Any Audience Size: From niche influencers to budding creators, everyone has an opportunity to monetize their content.
Content Authenticity: Micro-creators offer authentic content that deeply resonates with specific audience segments, driving more genuine engagements.
Transparent and Data-Driven Results
Say goodbye to ambiguity. DNA for Instagram provides:
Transparent Metrics: Access to clear, actionable data on campaign performance.
Streamlined Negotiations: A unified platform reduces the back-and-forth, making collaborations smoother.
Future-Proof Your Brand with DNA for Instagram
The digital advertising landscape is ever-evolving. DNA for Instagram's innovative approach ensures advertisers stay ahead of the curve:
First-Party Data Rights from Meta: Benefit from rich, comprehensive data insights to refine your strategies.
Community Building: Foster authentic connections with creators and their communities, ensuring lasting brand loyalty.
Conclusion
In the digital age, adaptability is key. DNA for Instagram offers an avant-garde approach to content amplification, ensuring both advertisers and creators are equipped to navigate the ever-evolving digital landscape. Whether you're a brand looking to make a mark or a creator seeking to amplify your voice, the future of content marketing lies here.