The digital landscape is evolving, and Instagram stands as a colossus amidst social platforms. But how can you, as a creator, rise above the noise and shine bright? DNA for Instagram is not just another tool; it's a holistic ecosystem designed to bolster your growth. Here's how you can wield its features for maximum effect.
Understanding DNA's Toolset
1. Content Planner: Gone are the days of spontaneous, unplanned posts.
Sync with Global Trends: DNA's planner isn't just a scheduling tool; it clues you into global trends. Craft content that's in sync with global conversations.
Personal Milestones: Integrate personal events or milestones, making your content calendar more personalized and genuine.
2. Hashtag Insights: The right hashtag can be the wind beneath your post's wings.
Niche Specificity: With DNA, dive deeper than just generic trending hashtags.
Discover niche tags that resonate with your unique audience.
Historical Performance: Review how certain hashtags have performed historically, helping refine your hashtag strategy.
3. Competitor Analysis: Healthy competition fuels growth.
Visual Insights: Get visual breakdowns of competitor content strategies. What kind of posts do they prefer? What's their engagement like on videos vs. images?
Engagement Metrics: Understand what's driving engagement for similar creators. Tailor your content to emulate successes and avoid pitfalls.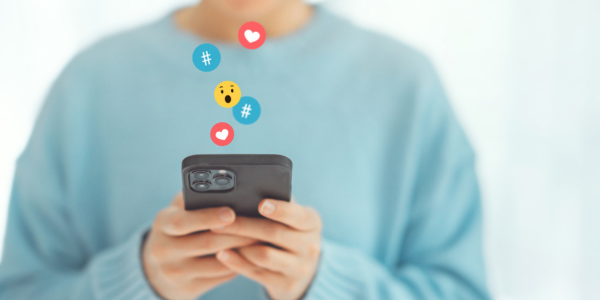 Seamless Campaign Collaborations
1. The Offer Wall: This is where opportunity knocks.
Customized Opportunities: No more sifting through irrelevant campaigns. DNA curates a list tailor-made for your audience and niche.
Alignment with Brand Ethos: Stay true to your brand. Choose campaigns that resonate with your values and ethos.
2. Real-time Payouts: Your effort is valuable, and so is your time.
Streamlined Payments: DNA's efficient payment system ensures that you're rewarded without needless delays or red tape.
Transparent Tracking: Keep an eye on your earnings with transparent analytics. Know where every cent comes from.
The Power of Audience Targeting
1. DNA Analytics:
Deep Dive into Demographics: Age, location, interests—understand the finer points of who your audience is.
Content Performance Metrics: Not all content is made equal. Discover what's driving likes, comments, shares, and most importantly, conversions.
2. Engage with Precision:
Interactive Features: Use DNA's insights to understand how features like polls, quizzes, or Q&A sessions resonate with your audience.
Feedback Loop: Use DNA's analytics to foster a two-way conversation. Adjust content based on audience feedback, ensuring a symbiotic relationship.
Building Authentic Partnerships
1. Secure and Streamlined Communication:
Documented Conversations: With DNA, all your advertiser communications are securely stored. This transparency ensures clarity in collaboration terms.
Swift Negotiations: Reduce the time taken from conversation initiation to collaboration kick-off.
Continuous Learning and Evolution
DNA is not a static tool. As the digital landscape shifts, DNA evolves, ensuring you're always ahead of the curve.
Conclusion
DNA for Instagram is redefining what it means to be a creator in the digital age. It offers a tangible, actionable path to not just growth, but meaningful, monetizable engagement. Dive deep, explore its vastness, and unlock a world of potential.