Being an indie artist in today's digital age comes with its challenges. But with platforms like Instagram and tools like DNA, promoting your latest track has never been easier or more cost-effective. Let's dive into how you can make the most out of DNA for Instagram for your musical pursuits.
Understanding the DNA Revolution
Simplified Ad Campaigns: With DNA, you step into the role of an advertiser. Create your campaign, set your budget, and amplify your content like never before.
Hyper-Targeted Reach: Through DNA's refined offer wall, your campaign reaches creators whose audiences align with your target listeners.
The Power of Micro Influences
Beyond Numbers: DNA allows you to tap into micro-influencers, who might have smaller audiences but a more profound, genuine reach.
Genuine Engagement: These micro-influencers' followers are more likely to engage and connect with your track genuinely.
Amplification vs. Impression: Making the Choice
Amplification Campaigns: Boost your track's visibility and engagement.
Impression Campaigns: Prioritize how many times your track is seen, optimizing for visibility.
DNA Tools to Boost Your Game
Content Planner: Strategize your song release and promotional content.
Hashtag Insights: Identify trending hashtags relevant to your genre and track.
Competitor Analysis: Understand what other indie artists in your niche are doing and identify gaps.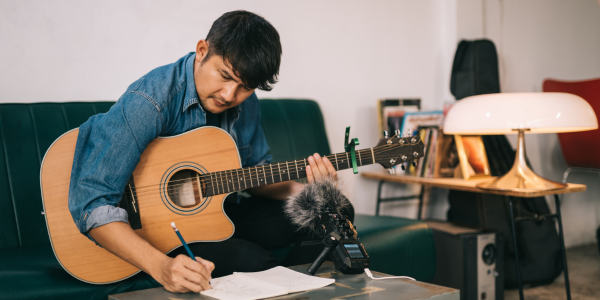 Monetizing Your Influence
Not only can you promote your track, but as an artist with a following:
Be a Creator: Promote content that resonates with you, and get paid for it.
Double Benefits: As you promote your content, you also get opportunities to monetize your audience, turning your Instagram into a revenue-generating platform.
Easy, Streamlined, and Transparent
DNA for Instagram eliminates traditional barriers:
No Middlemen: Say goodbye to lengthy negotiations with promoters or agencies.
Transparent Pricing: With a straightforward 10% off the top, you know exactly what you're spending and gaining.
Conclusion
For indie artists, DNA for Instagram offers an unparalleled opportunity. Not only can you effectively and affordably promote your latest track, but you also open doors to monetizing your influence on the platform. Your music deserves to be heard, and with DNA, you have the tools and platform to make that happen.
Are you an indie artist looking to revolutionize the way you promote and monetize your music on Instagram? Dive into the world of DNA for Instagram today and unlock endless possibilities!